Red Army's second assault on Narva
01. March 1944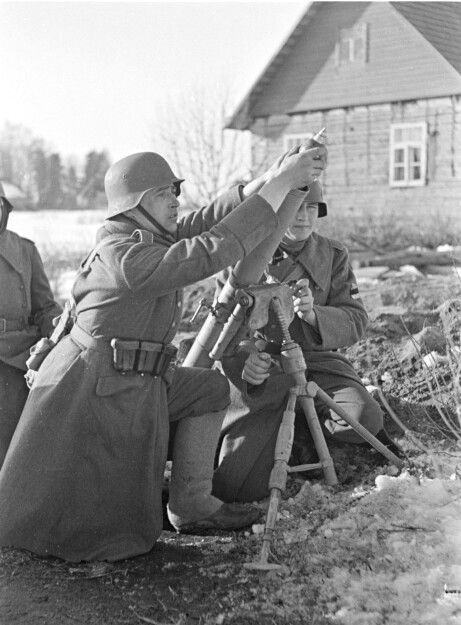 On March 1, 1944, Red Army launched another assault on Narva, this time attacking Auvere springboard.
After the relative success of the Russians, Germans initiated their own attack, and pushed Russians back. On March 8, Red Army began to advance towards Jaanilinn's bridgehead near Narva, but met fierce resistance, and was forced to pull back after heavy losses.
On March 15, Red Army attacked Auvere bridgehead, and this time they were able to break through German lines and came close to Vaivara Sinimäed Hills on March 17. Fierce battles that took place here, devastated the Russian army, and managed to stop all kind of further advance.
In the second half of March, Germans commence with their own attack, the aim was to eliminate enemy bridgeheads. Auvere springboard was destroyed by March 31, where the Red Army suffered very heavy losses.
In April, similar attack was attempted in Kirvasoo, but this time Wehrmacht was unsuccessful. Both sides had exhausted themselves by the end of April, and for few months, warfare seized in the front. Despite the retreat, Army Group North had managed to stop the advance of the Red Army.
Source: Eesti ajalugu. VI, Vabadussõjast taasiseseisvumiseni. Tartu: Ilmamaa, 2005
Eesti ajaloo atlas. Tallinn: Avita, 2006 Image source: http://www.kool.ee/failid/miini.jpg